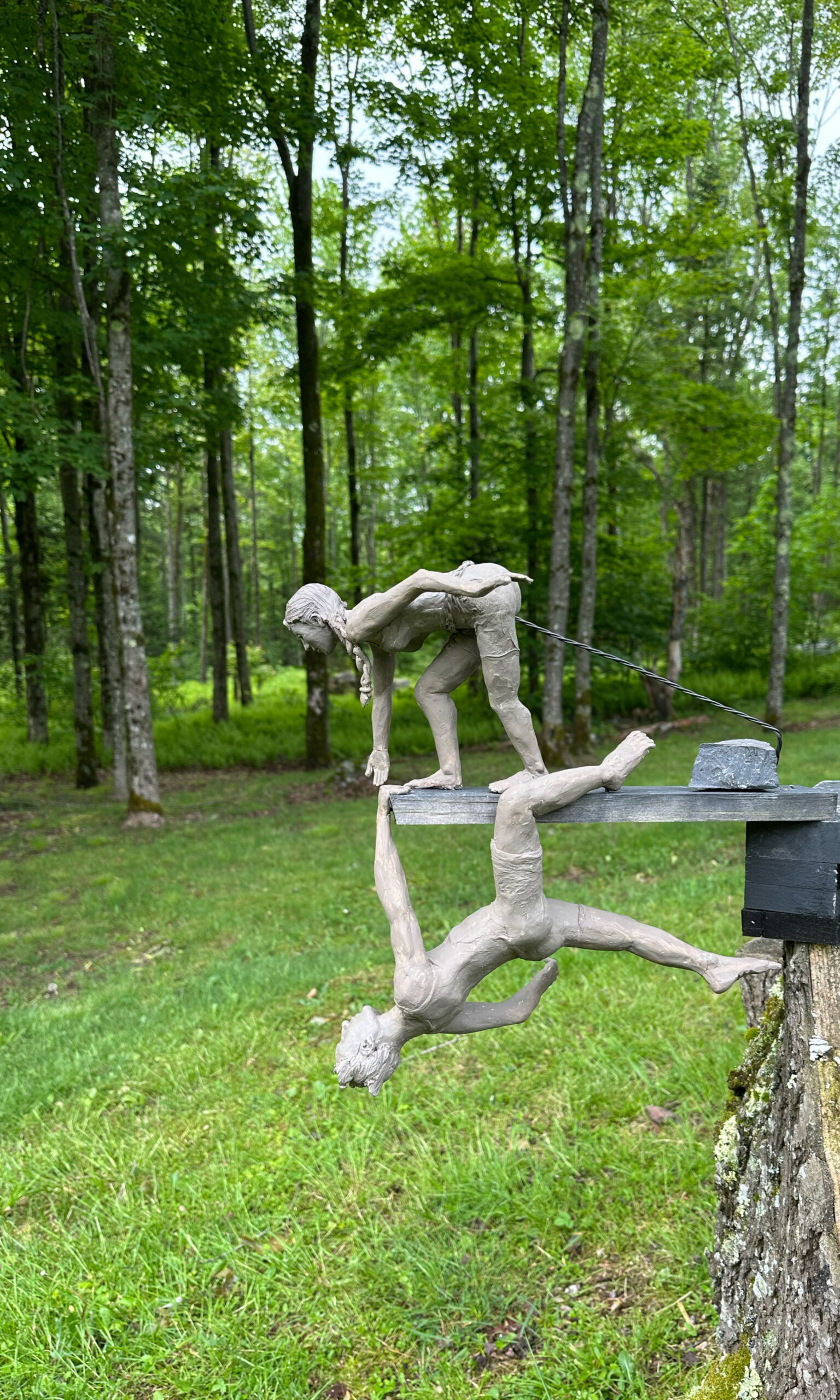 10 Jun

Climber no. 12 and Climber no. 13

Two other climbers join the ranks of The Little Climbers family! "The Vigilante" and "The Impulsive", a duet skilfully choreographed by André Desjardins. Although they could each be paired with other climbers, André wanted to stage them together. "The Vigilante" who is there, devoted, attentive, generous and ready to help. She tied herself by the waist, she thought of securing everything. And "The Impulsive" who is driven by courage and driven by will and audacity, he launches without calculating the risk… A tandem that perfectly embodies the very essence of this collection which celebrates mutual aid, fraternity , solidarity and collective mobilization.

The two clays have just arrived at the gallery and will be exhibited there in presale until the end of the summer. Come and discover them in all their facets before they make their way to the Inverness Art Foundry.