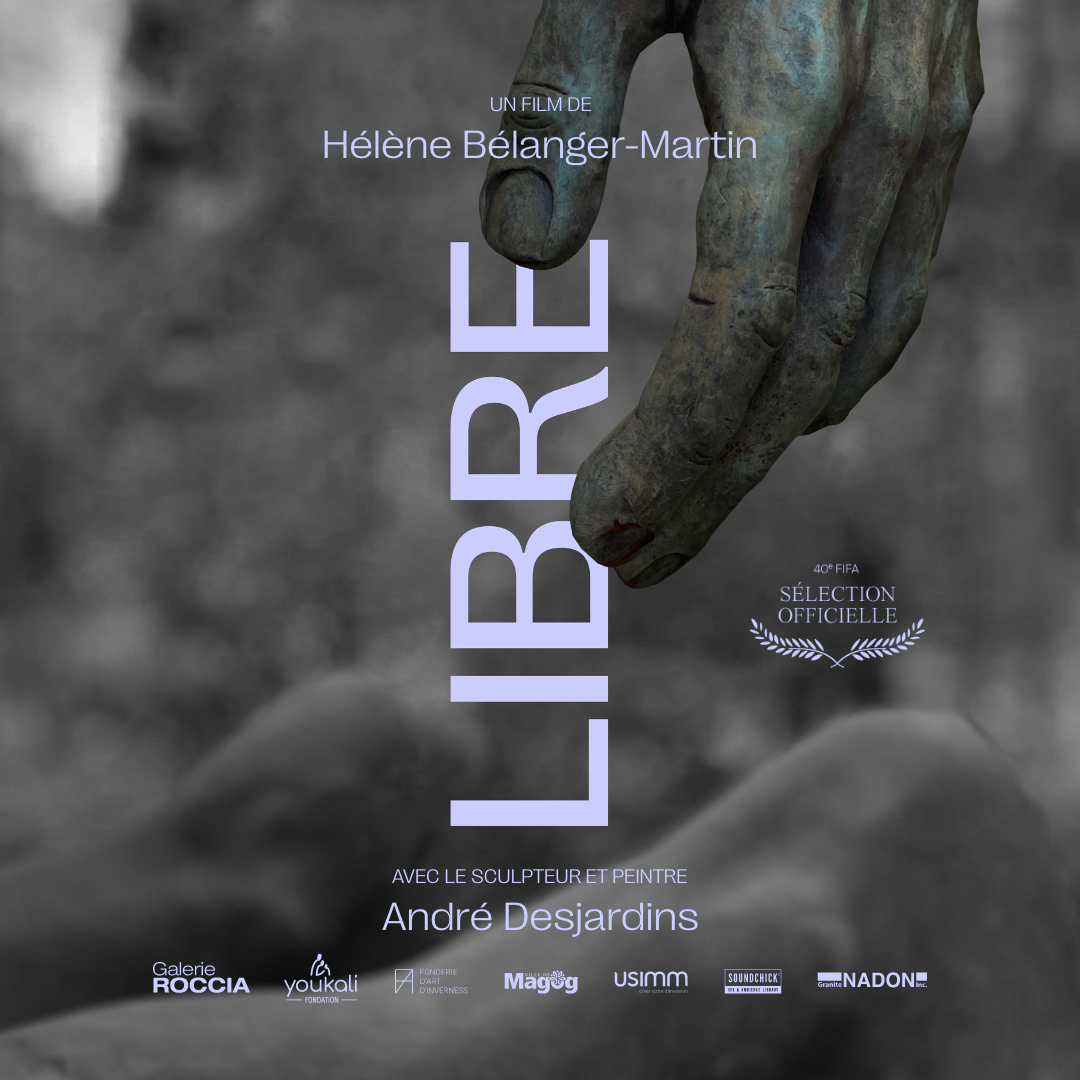 25 Feb

Official Selection at FIFA

The film "Libre", directed by Hélène Bélanger-Martin, is in the Official Selection at FIFA.
This intimate documentary follows sculptor André Desjardins' creation of a monumental sculpture destined to be installed on the shores of the inland waters that witnessed his childhood and teenage years, lake Memphremagog. The artist opens the doors of his studio, nestled deep in the forest.  Alone, surrounded by silence, he sands, polishes, cuts, and reworks the materials of his craft. The sounds of nature merge with the humming of his tools. Seasons flow into one another. Slowly, we observe the birth of Free, an eight-foot-tall kneeling figure. The lengthy creative process is punctuated by moments when the artist shares his thoughts. He revisits memories of childhood loss and grief, solitude, and an insatiable need to create.
Subscribe to the film's FACEBOOK page
To see the TRAILER